Cutsforth's Market
Recipes
https://www.cutsforths.com/Recipes/Detail/5595/Caribbean_Pork_And_Mango_Salad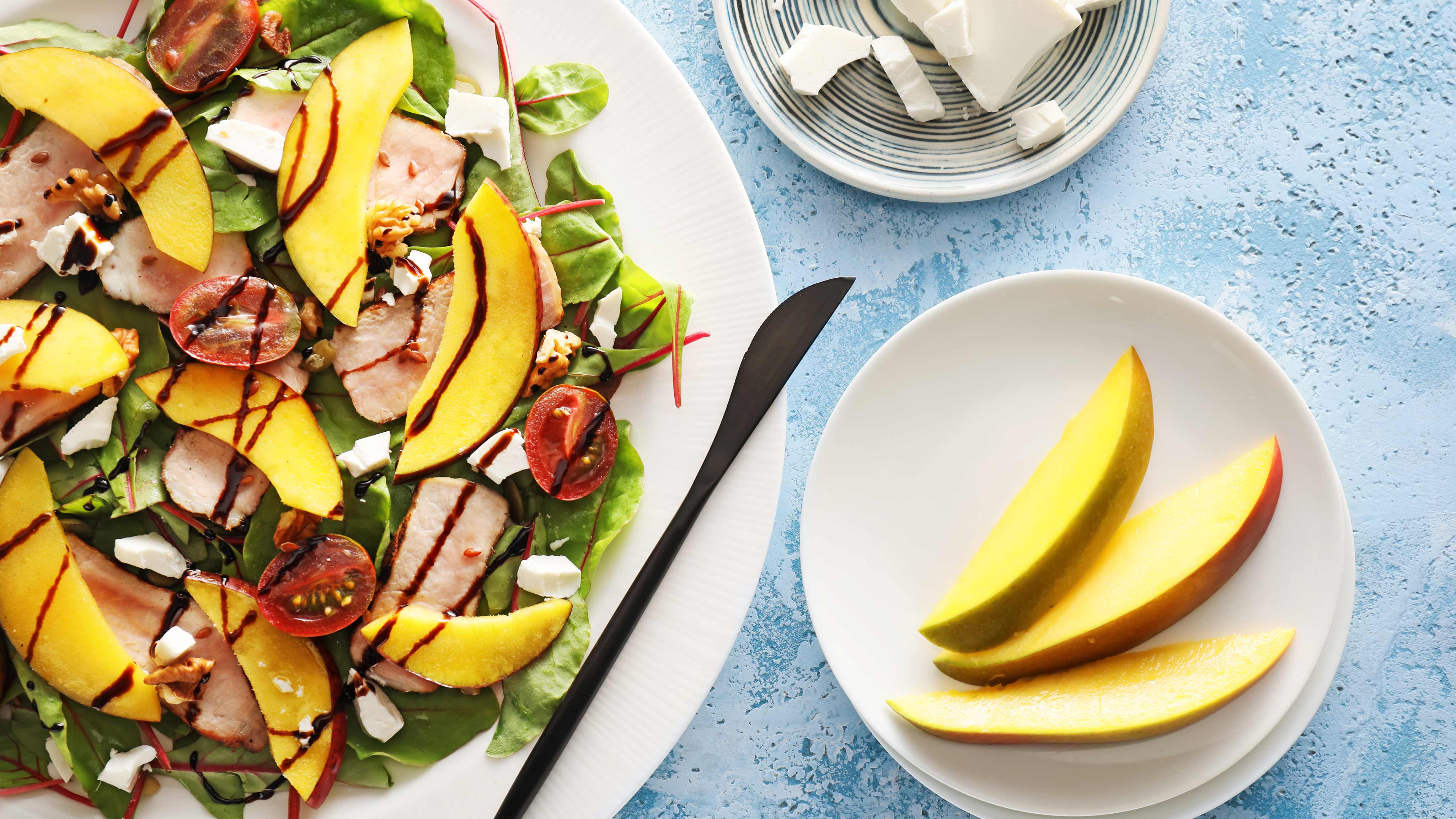 Caribbean Pork And Mango Salad
You'll get an island feel when you taste this flavorful salad!
Yield: 4 servings
Directions:
Cover a large serving platter with greens.

Place roasted pork over the greens.

Top with mango slices, sliced tomatoes, walnuts and coconut chunks.

Drizzle balsamic glaze over the salad and serve.

To prepare fresh coconut:
Step 1:
Preheat oven to 400 degrees F. Pierce a skewer through two of the three coconut eyes. (They're soft and easily punctured.)

Drain the coconut water.

Place coconut on a tray and bake for 20 minutes.

Step 2:
Use a hammer to tap the middle of the coconut, turning slightly after each tap. Continue tapping until the coconut cracks open.

Step 3:
Insert a butter knife between the flesh and shell to remove flesh. Use a vegetable peeler to slice the flesh for shaved coconut.

Recipe by Webstop

Please note that some ingredients and brands may not be available in every store.
Cutsforth's Market
Recipes
https://www.cutsforths.com/Recipes/Detail/5595/